The Art of Made-to-Measure Elegance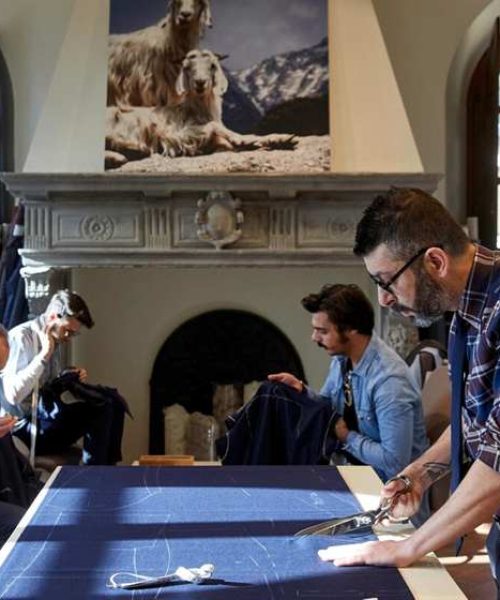 Indulge in the refined artistry of made-to-measure, a meticulous process of clothing construction harmoniously tailored to individual measurements and the discerning desires of true connoisseurs of style.
In a world where such refined craftsmanship is a rare gem, an exquisite fusion of artistic ingenuity and practical functionality, only a select few luxury fashion houses dare to assemble and orchestrate their own dedicated made-to-measure ensembles. This exclusivity arises from the scarcity of exceptional artisans, virtuosos capable of orchestrating the symphony of handmade fashion to the exacting standards demanded by renowned brands.
With a profound sense of gravitas, we hereby announce the entrustment of our confidence to two preeminent names in the panorama of made-to-measure mastery: Brunello Cucinelli and ZEGNA. Their esteemed eminence in the craft has been fervently demonstrated, offering not only the zenith of opulent materials for the orchestration of comprehensive ensembles but also a paragon of virtuosity in the art of tailoring.
As the future unfolds, the hallowed names of Belgrade and Serbia shall be inscribed alongside the illustrious cities of Dubai, New York, London, and Paris—a prestigious honor extended to our cherished VIP patrons. This distinguished inclusion resonates with the essence of privilege and distinction, elevating our offerings to an echelon of unparalleled sophistication.
Guided by our seasoned consultants, the made-to-measure ateliers of our revered partners stand ready to breathe life into your sartorial aspirations, crafting and personalizing unparalleled garments that drape flawlessly in accordance with your desires and dreams.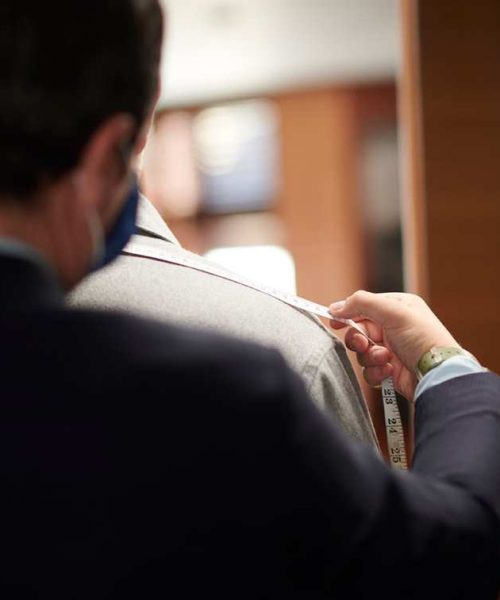 The genesis of this opulent narrative shall be marked by the inaugural Made-To-Measure Brunello Cucinelli & ZEGNA Event in the heart of Belgrade.
From the 6th to the 10th of September 2023, the atelier of Brunello Cucinelli shall grace our VIP Store, followed by the esteemed ZEGNA team from the 28th to the 30th of September 2023.
Delicate in nature, the allocation of appointments for both individual connoisseurs and curated gatherings is thoughtfully circumscribed on a daily basis. Anticipate the deft touch of your fashion custodians as they reach out to you, orchestrating a synchronicity of time and desire for this bespoke occasion.
In the chapters yet unwritten, we pledge to keep you apprised of forthcoming made-to-measure odysseys, ensuring that your journey into elegance remains as timeless and enchanting as the very garments we shall together conjure.
We will inform you about the following tailor-made appointments in a timely manner