DSquared2 is a renowned fashion brand founded by Canadian twin brothers Dean and Dan Caten. Known for its bold and edgy designs, the brand embodies a unique blend of Canadian cool and Italian craftsmanship, making it a favorite among fashion-forward individuals worldwide.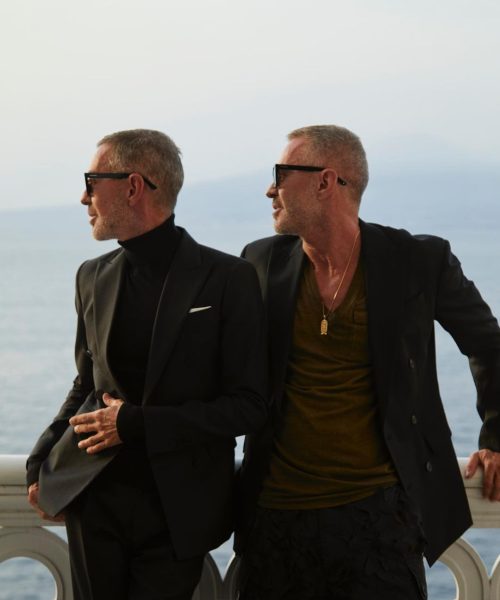 DSquared2 is a dynamic fashion brand that emerged from the creative vision of Canadian twin brothers, Dean and Dan Caten. Founded in 1994 in Milan, Italy, the brand has made a profound impact on the global fashion scene with its bold and innovative designs. DSquared2 is celebrated for its audacious and provocative style, incorporating elements of streetwear and high fashion to create a unique aesthetic that resonates with a diverse audience.
With a perfect balance of Canadian heritage and Italian craftsmanship, DSquared2 offers a wide range of products, including clothing, footwear, and accessories, all crafted with meticulous attention to detail and exceptional quality. The brand's runway shows are highly anticipated for their theatrical presentations and boundary-pushing concepts, solidifying DSquared2's position as a daring and influential force in the fashion world.
DSquared2's innovative and daring approach to denim has become one of its most recognizable hallmarks. From distressed and embellished jeans to unique denim jackets, DSquared2's denim creations reflect their rebellious spirit and edgy style.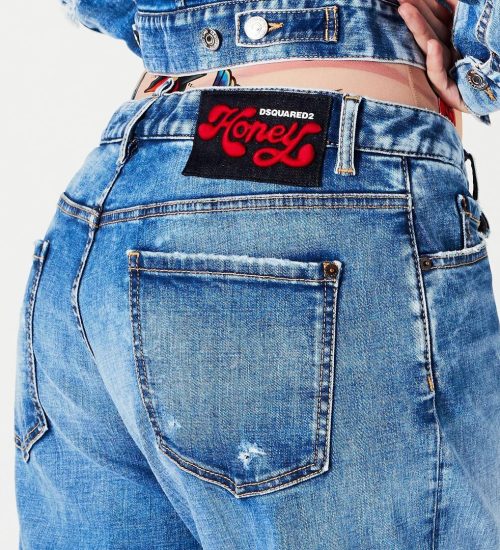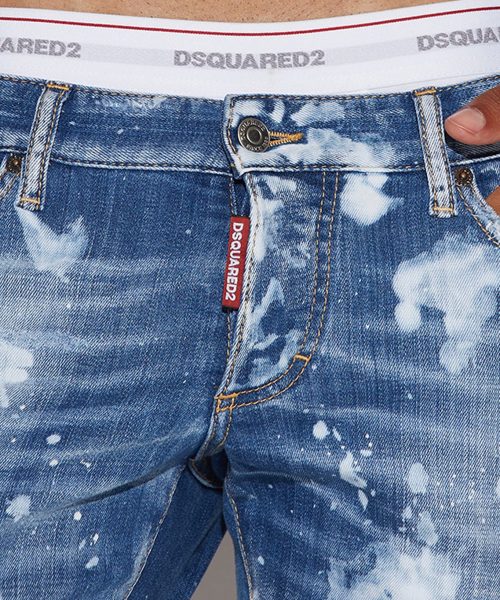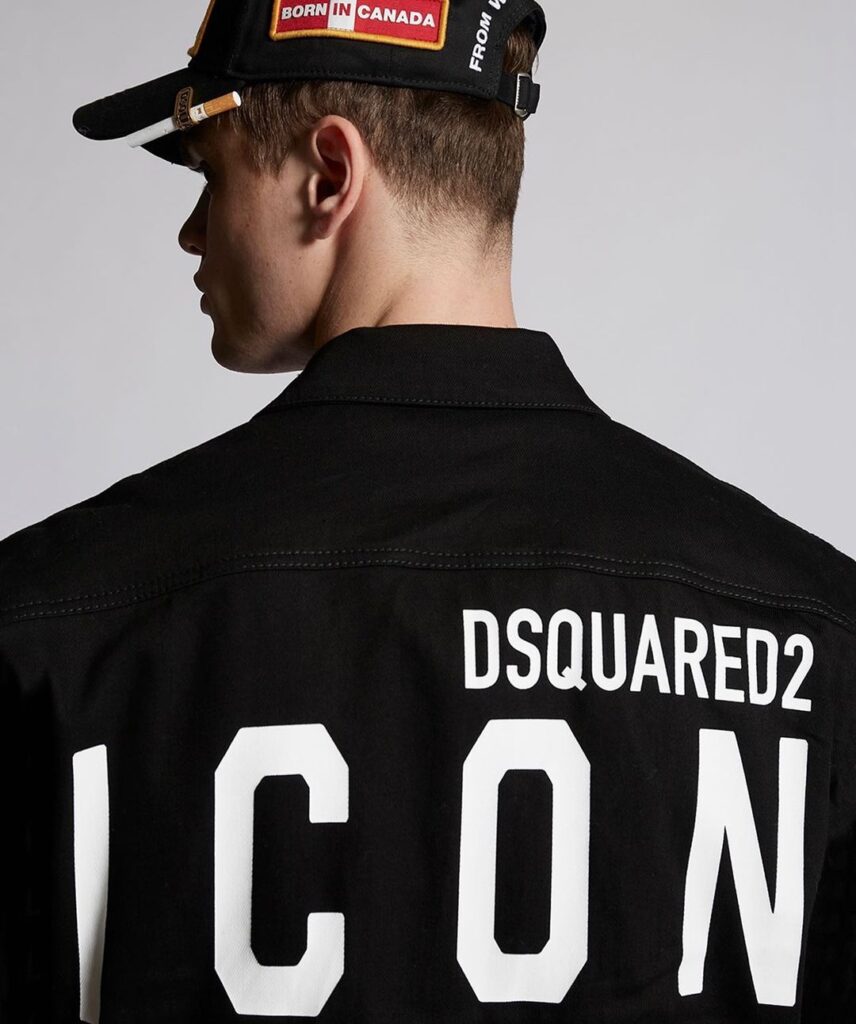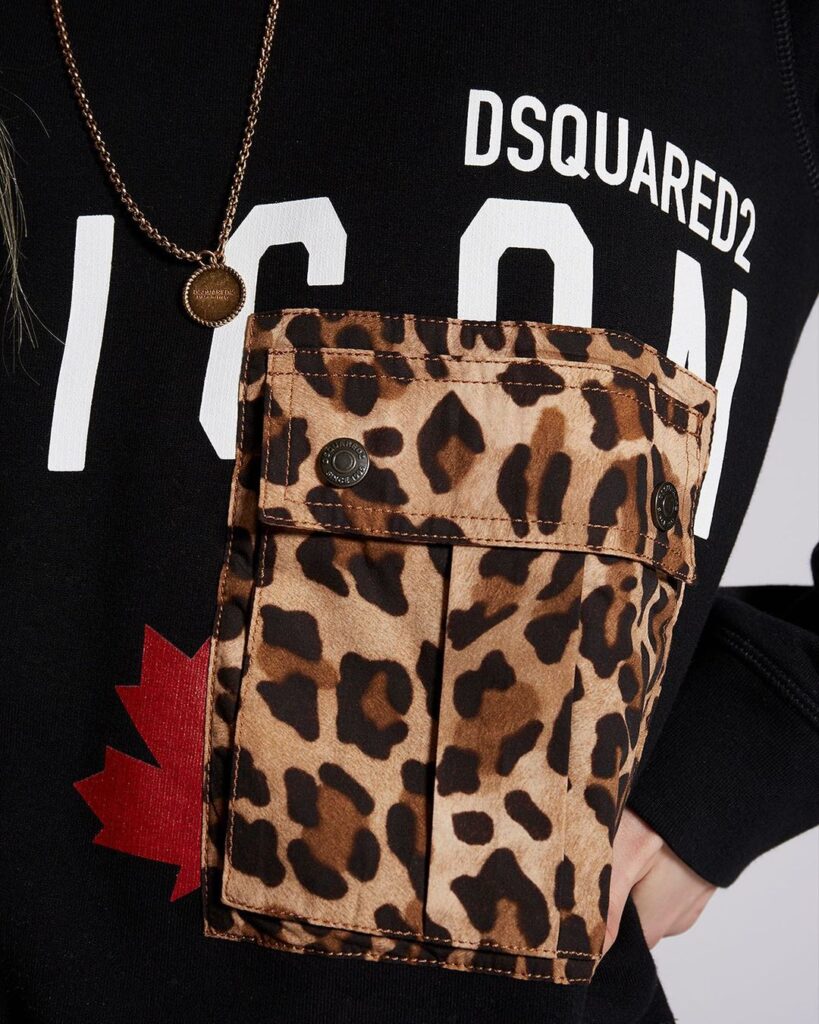 The "ICON" collection features bold graphic prints and eye-catching logos, representing the brand's fearless and self-assured attitude. These statement pieces, such as T-shirts, sweatshirts, and accessories, have become highly sought-after by fashion enthusiasts worldwide.
The Art of Daring Attitude
Dsquared2 is famous for the art of combining urban and contemporary style with a bold and daring attitude. The brand has gained recognition for its innovative designs, unique twists on classic pieces, and distinctive use of materials. Their creations often embody a rebellious and audacious spirit, redefining fashion boundaries and pushing the limits of traditional clothing. With an emphasis on craftsmanship and attention to detail, Dsquared2 showcases the art of creating fashion-forward, high-quality pieces that resonate with modern individuals seeking to make a statement through their style choices.