"A cashmere knit is like a book. It is something to save and go back to time after time. It is the feeling of an embrace."
Brunello Cucinelli is a luxury fashion brand known for its exquisite craftsmanship, timeless elegance, and emphasis on ethical and sustainable practices. The brand is renowned for its use of premium materials and meticulous attention to detail, creating sophisticated and effortless pieces that exude understated luxury. Embodying a harmonious blend of Italian heritage and contemporary style, Brunello Cucinelli offers refined and versatile collections that cater to the modern, discerning individual.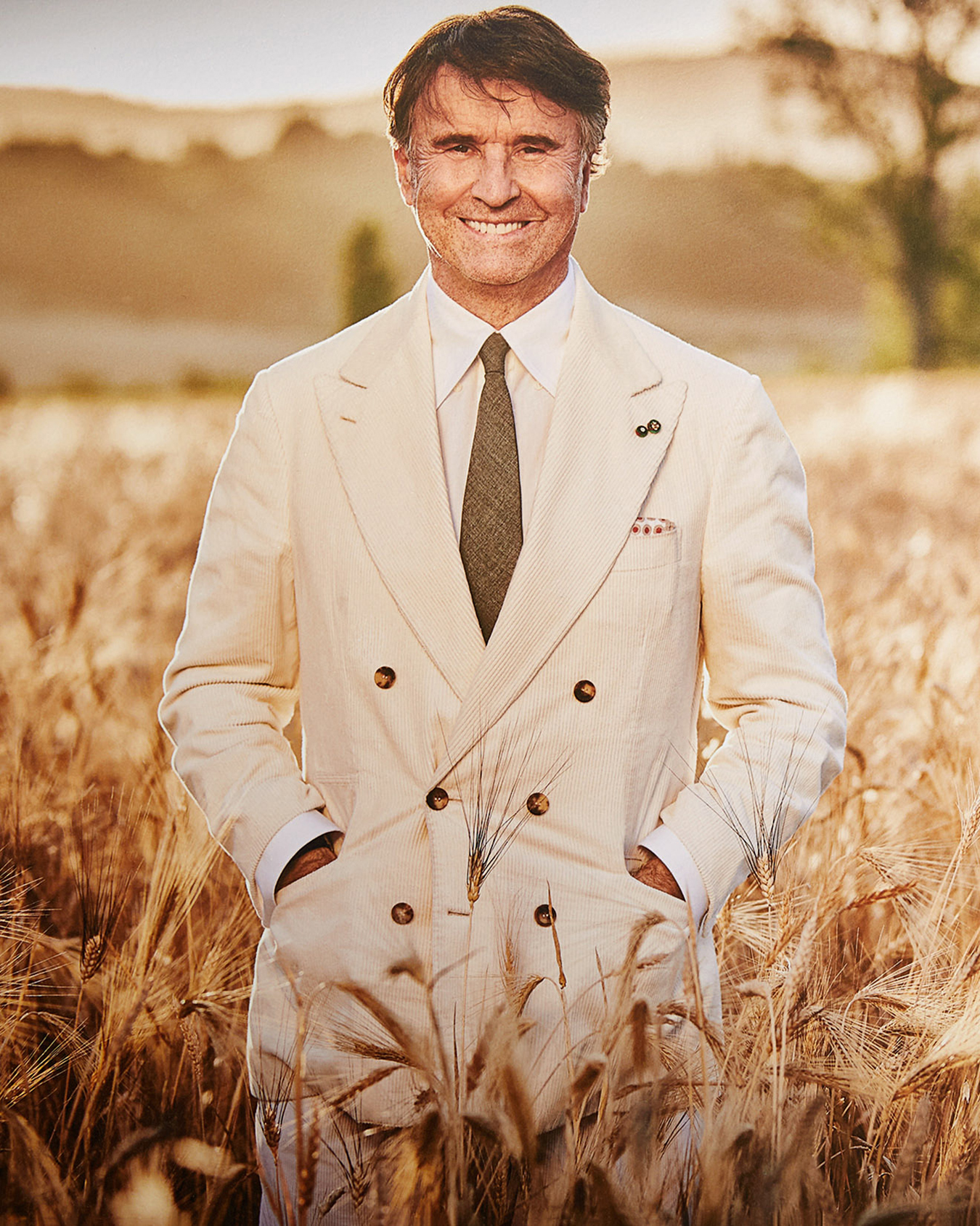 Brunello Cucinelli, the brand, was founded in 1978 by the Italian designer and entrepreneur, Brunello Cucinelli, in Solomeo, a small medieval village in Umbria, Italy. The brand started with a vision to create luxurious cashmere garments that combined traditional craftsmanship with modern design sensibilities.
Inspired by the beauty of his surroundings, Cucinelli established a unique brand identity focused on artisanal excellence, ethical practices, and a philosophy he calls "Humanistic Capitalism." This approach emphasizes the well-being of workers and the community, ensuring a harmonious relationship between business and society.
Over the years, the brand expanded its offerings beyond cashmere to include a wide range of ready-to-wear clothing, footwear, and accessories for both men and women. Each collection is crafted with utmost care and attention to detail, reflecting the brand's commitment to impeccable quality.
Brunello Cucinelli's garments are renowned for their soft, luxurious fabrics, muted color palette, and timeless designs that transcend fleeting trends. The brand's signature style is characterized by a blend of Italian sartorial heritage and contemporary elegance, creating pieces that exude refined sophistication.
Today, Brunello Cucinelli is celebrated as a global luxury brand, with boutiques and retailers around the world. Despite its international success, the brand remains rooted in its heritage, continuing to produce its collections in Italy and upholding the values of craftsmanship, sustainability, and ethical business practices instilled by its visionary founder.
The brand's mastery of cashmere is one of its most iconic features. Brunello Cucinelli's cashmere sweaters, cardigans, and coats are renowned for their exceptional softness, quality, and comfort.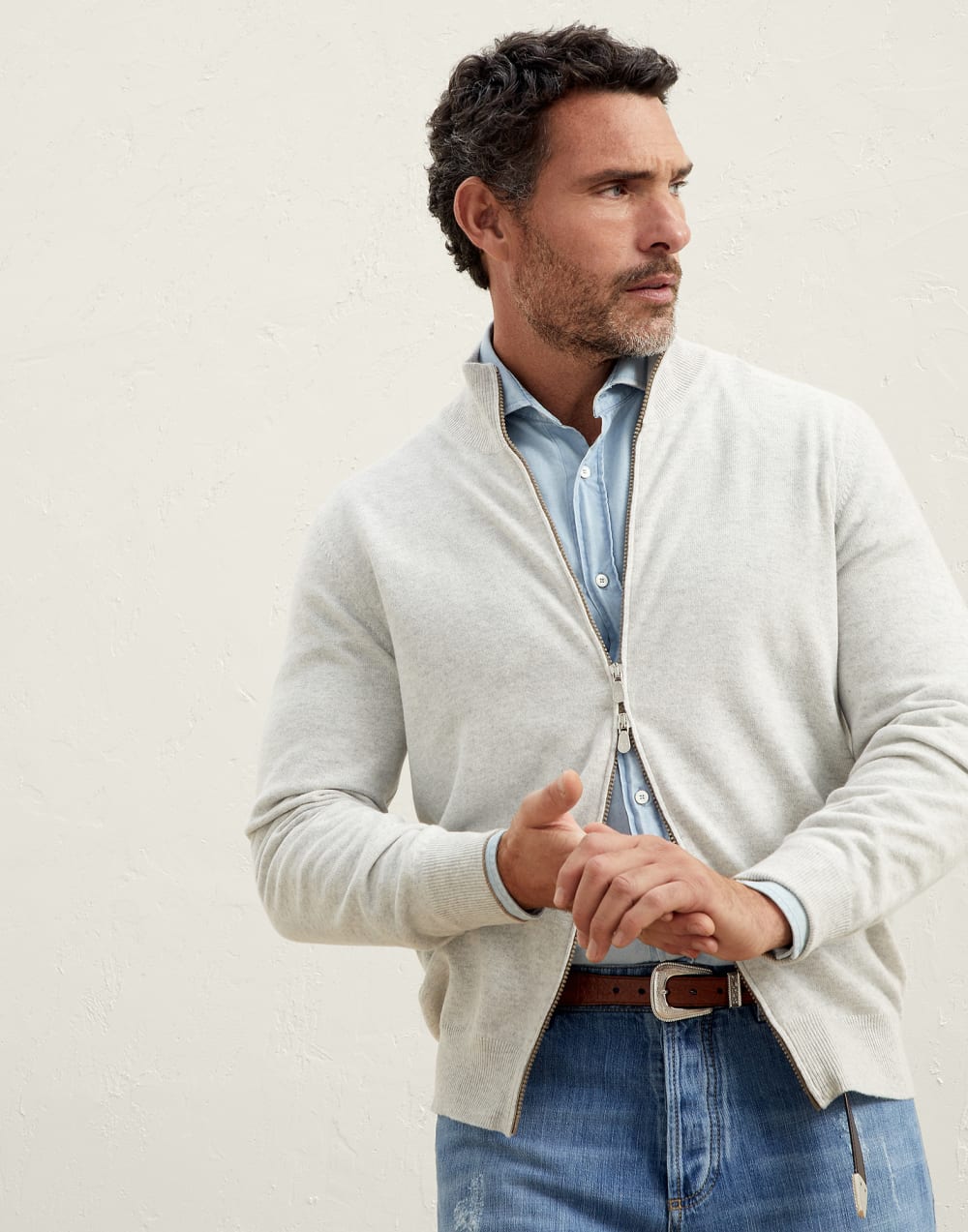 The brand's signature Monili embellishments have become an iconic element of many of their designs. Monili refers to the delicate hand-threaded metal beadwork, often used to adorn collars, cuffs, and accessories, adding a touch of subtle sparkle to the garments.
Brunello Cucinelli is celebrated for its impeccable tailoring and sophisticated silhouettes. Their suits, blazers, and trousers exemplify a timeless elegance that transcends trends and seasons.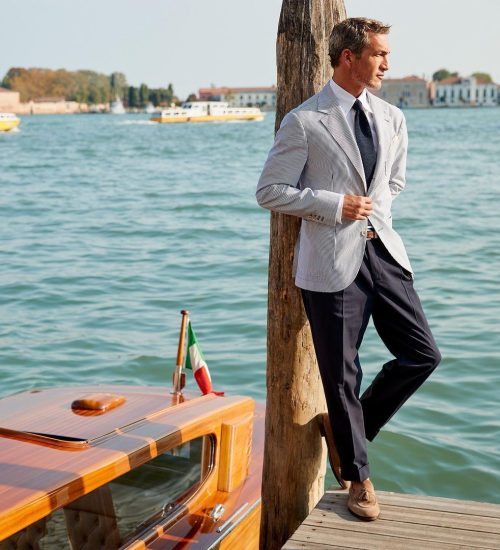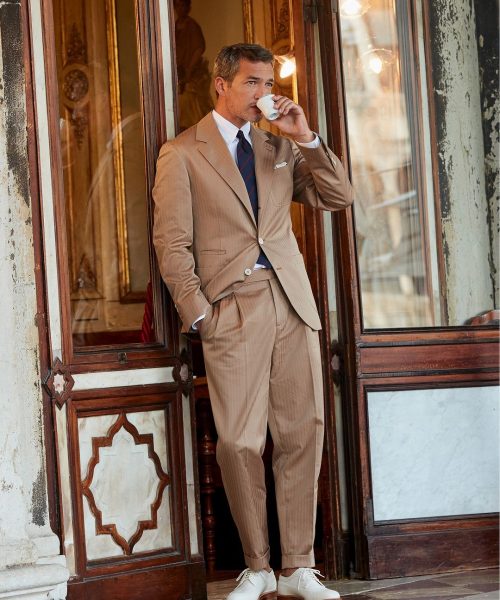 The brand is known for its use of a muted, neutral color palette, including shades like beige, cream, gray, and earth tones. This restrained use of color contributes to the brand's timeless and versatile appeal.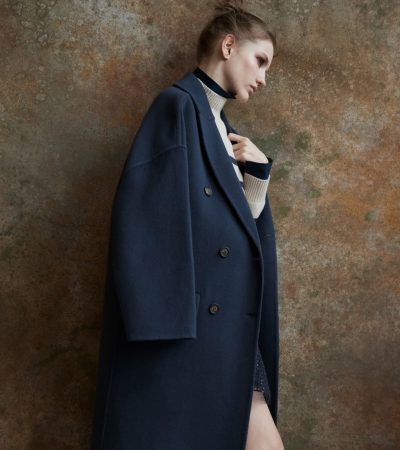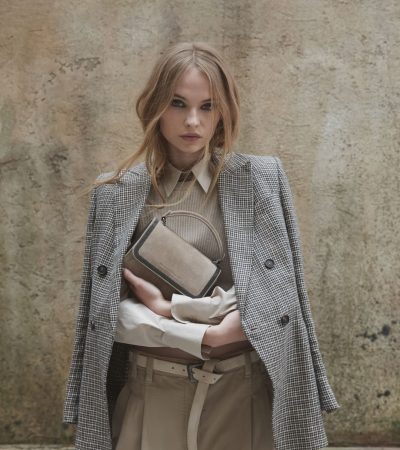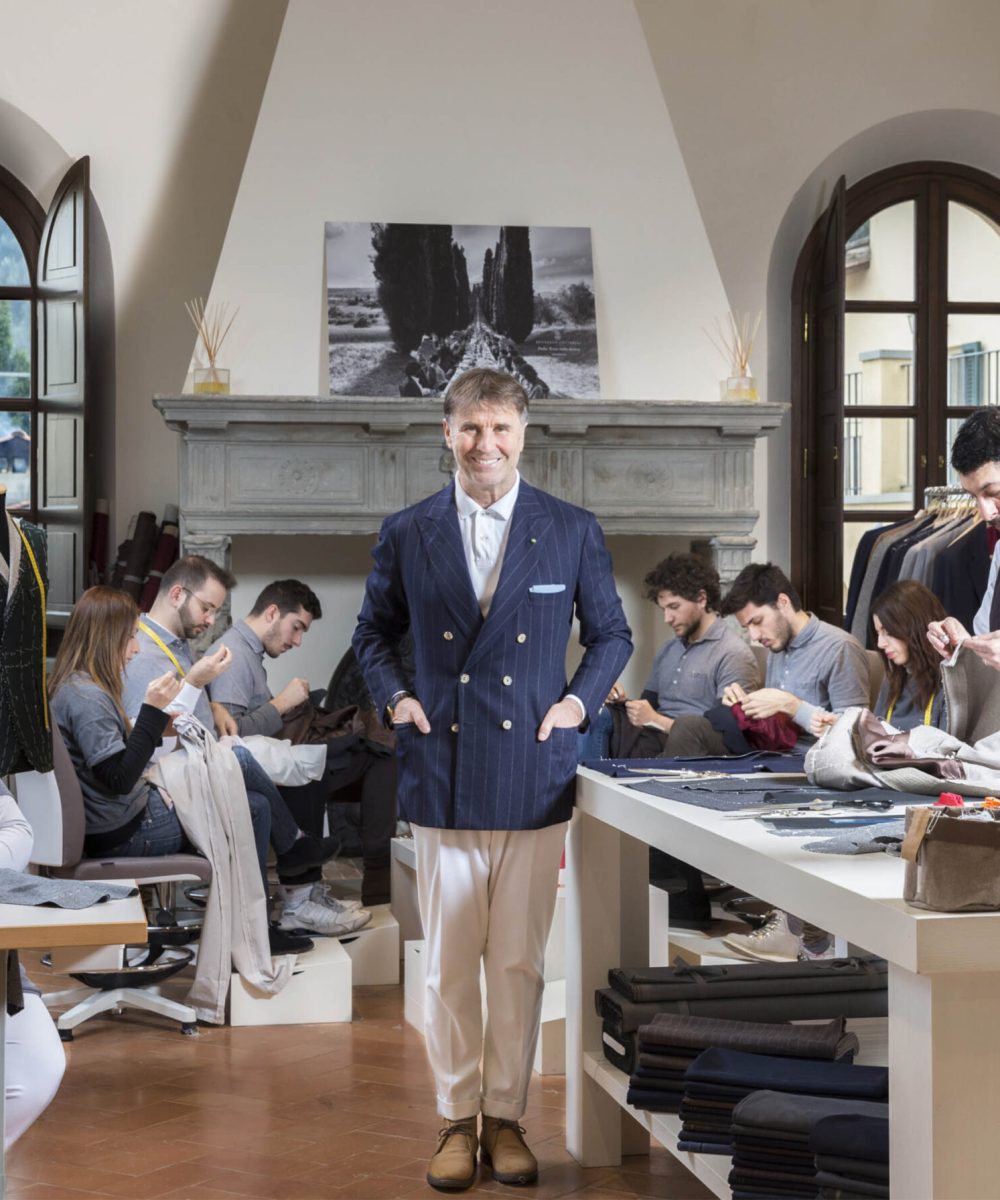 In Ancient Greece, there was a single term meaning craftsmanship and art, i.e. "Technè", as a testament to their deep connection.
At Brunello Cucinelli, the essence of their brand lies in the art of craftsmanship and manual skills, deeply rooted in the picturesque village of Solomeo, located in the heart of Umbria, Italy. With a profound commitment to preserving Italy's rich heritage of traditional craftsmanship, they celebrate the meticulous work of skilled artisans who infuse passion and expertise into each creation.
Their dedication to artisanal excellence is evident in every step of the design process. From the delicate hand-threaded Monili embellishments that add a touch of sparkle to their garments and accessories to the intricate tailoring that ensures an impeccable fit, the brand believes that true luxury lies in the details.
The brand takes great pride in the "Made in Italy" tradition, producing the majority of collections in workshops and factories scattered throughout the Italian countryside. By collaborating closely with local artisans in Solomeo and beyond, they not only uphold their commitment to quality but also support the vitality of local communities.
In this blend of heritage and innovation, their garments come to life with a harmonious balance of timeless elegance and contemporary flair. The combination of handcrafted excellence and modern techniques allows them to offer unique, luxurious pieces that stand the test of time.
At Brunello Cucinelli, passion for craftsmanship goes hand in hand with pursuit of sustainability and ethical practices. They believe that fashion should be a reflection of mindful consumption and respect for both people and the planet. Through their dedication to preserving the art of craftsmanship and manual skills, the brand creates pieces that not only exude sophistication but also embody the stories of skilled hands and heartfelt creativity.