Santoni is a renowned Italian luxury footwear brand known for its exquisite craftsmanship and attention to detail. With a legacy spanning several decades, the brand has earned a reputation for creating elegant and sophisticated shoes that embody timeless style and impeccable quality. Santoni's essence lies in their commitment to artisanal expertise, resulting in shoes that exude both refinement and comfort.
Santoni is an Italian luxury footwear brand founded in 1975 by Andrea Santoni. The brand originated in Corridonia, a small town in the Marche region of Italy, where traditional shoemaking techniques were deeply ingrained. Santoni quickly gained recognition for its dedication to craftsmanship and high-quality materials, becoming synonymous with timeless elegance and luxury. Over the years, the brand expanded its product line to include not only men's and women's shoes but also leather goods and accessories. Santoni's rich heritage and unwavering commitment to artisanal expertise continue to define its success as a leading name in the luxury footwear industry.
Santoni's wholecut Oxfords exemplified minimalist design and showcased the brand's dedication to simplicity and elegance. Crafted from a single piece of leather, these shoes epitomized refinement.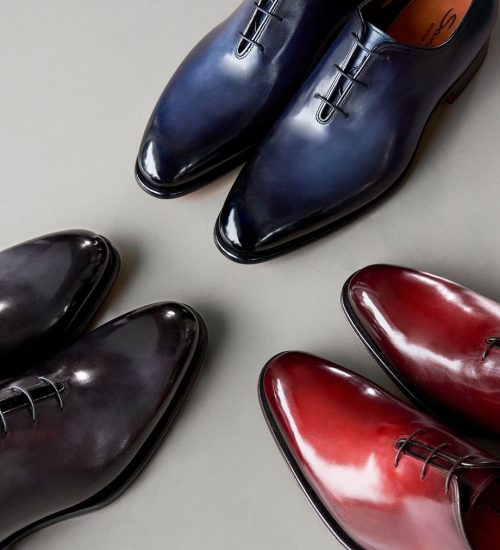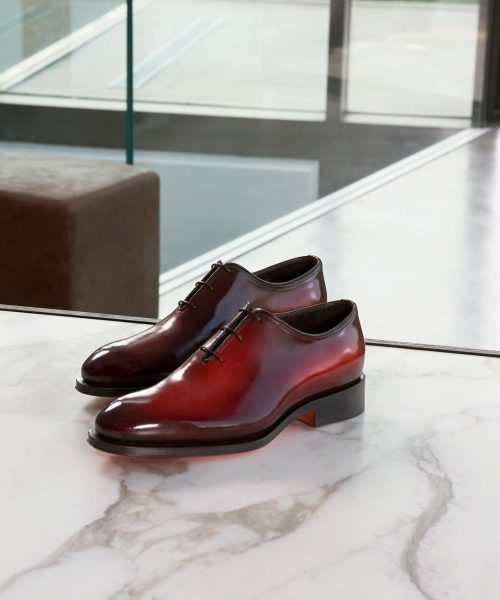 Handcrafted with meticulous attention to detail, the Andrea loafer features premium leather materials, a sleek silhouette, and exquisite stitching, creating a timeless and versatile option suitable for both formal and casual occasions. The loafer's superior comfort and superior craftsmanship have made it a sought-after choice among individuals who appreciate elegance and refinement in their footwear.
Santoni's monk strap shoes demonstrated a blend of traditional design and contemporary flair, appealing to customers who sought a touch of modernity in their classic footwear.
The Santoni Sibille slingback shoe embodies the essence of authentic Italian beauty, combining fluid lines with sharp angles for a contemporary and reinterpreted sense of sensuality. This exquisite design celebrates the perfect fusion of elegance and modern allure, making it a captivating addition to any sophisticated ensemble. Step into a world of timeless grace and refined style with the Santoni Sibille slingback – a true testament to the brand's exquisite craftsmanship and dedication to Italian heritage.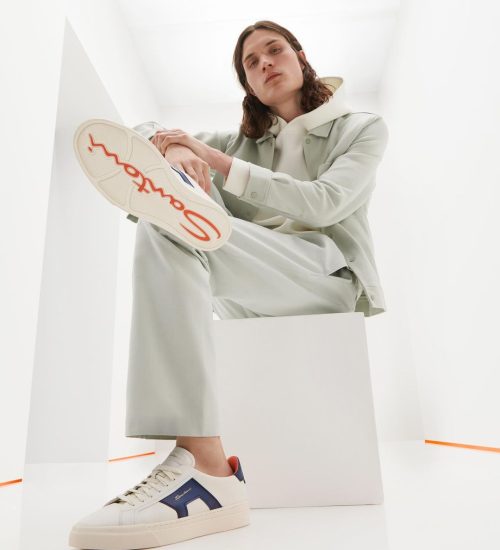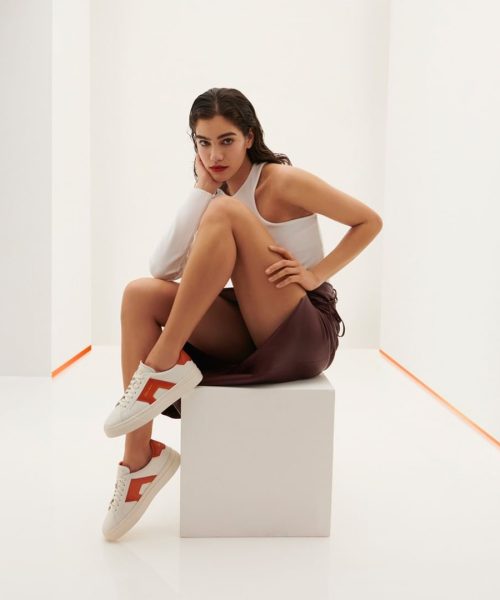 Double Buckle Sneaker, where craftsmanship meets an explosion of pure color. This contemporary shoe effortlessly blends casual design with iconic details, resulting in a boundless style that sets you apart from the crowd. Elevates your fashion statement with it's exquisite look that embodies the perfect balance of quality and modernity.
Santoni's art of craftsmanship is synonymous with attention to detail and traditional techniques passed down through generations. The brand takes immense pride in its skilled artisans who meticulously handcraft each shoe, ensuring precision and superior quality in every step of the process.
From selecting the finest leathers to carefully constructing each shoe, Santoni focuses on preserving the heritage of Italian shoemaking while embracing modern innovation. Their expertise lies not only in creating beautifully designed footwear but also in achieving exquisite patina finishes and unique hand-painted details that make each pair of shoes a work of art.
By combining traditional craftsmanship with contemporary aesthetics, Santoni continues to create footwear that transcends trends and stands the test of time, capturing the essence of luxury and sophistication in every pair.