'Hogan means style and innovation'
Hogan is a fashion brand known for its contemporary and sophisticated designs that effortlessly blend luxury and casual styles. With a focus on high-quality materials and attention to detail, Hogan offers modern and versatile footwear and accessories that cater to individuals seeking refined, yet laid-back elegance.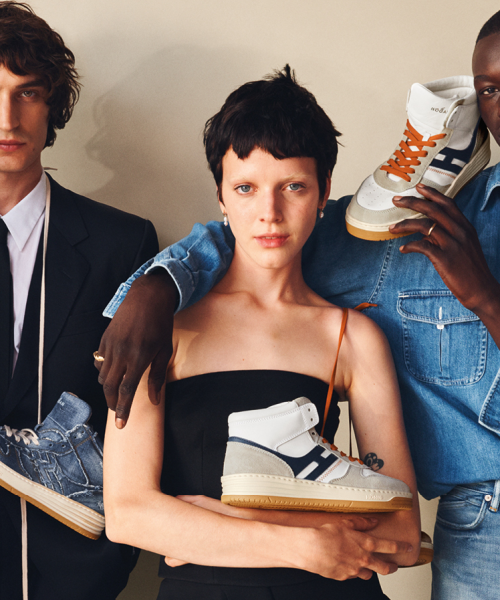 Hogan is an Italian fashion brand that was founded in 1986 as part of the larger luxury group Tod's S.p.A. The brand initially gained popularity for its innovative approach to casual footwear, particularly its iconic sneaker designs. Over the years, Hogan expanded its product range to include handbags, accessories, and ready-to-wear collections, maintaining its reputation for combining luxury with a contemporary and sporty aesthetic. Today, Hogan continues to be a prominent player in the global fashion industry, celebrated for its high-quality craftsmanship and timeless yet modern designs.
Hogan Interactive Sneakers
For over two decades, Hogan's Interactive sneaker has stood as a style icon, embodying a timeless and inimitable lifestyle. Its casual elegance and contemporary chic remain unmatched, making it the undisputed star of all Hogan collections, celebrated by fashion enthusiasts worldwide.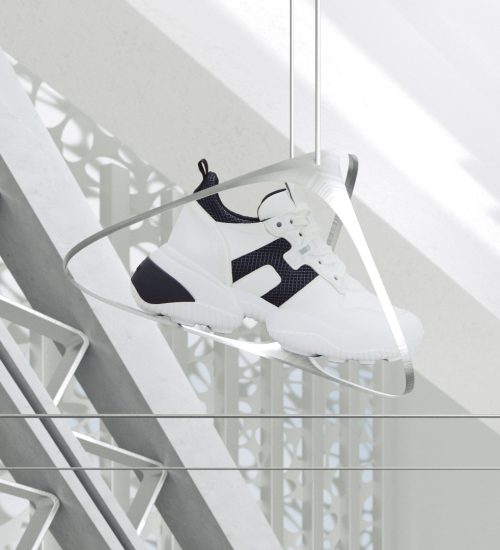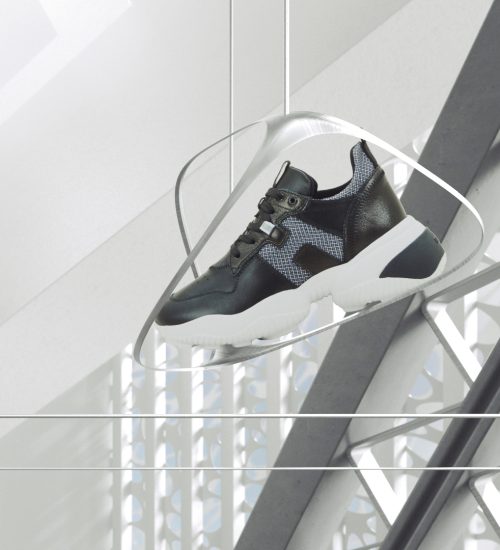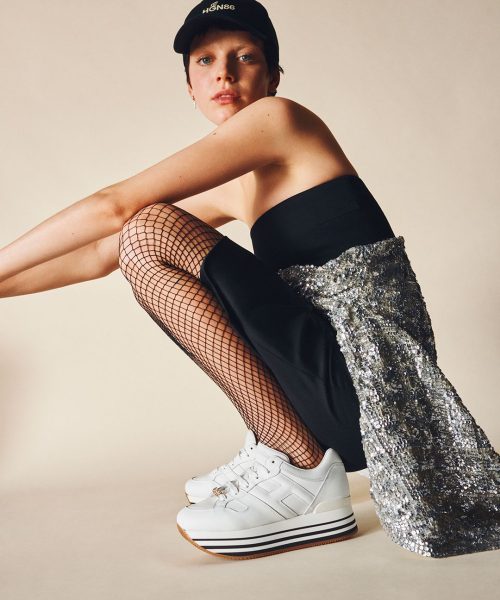 Hogan Maxi H222 Platform Sneakers
This line of platform sneakers offered a bold and elevated look with a chunky sole, providing extra height and a fashion-forward statement. The combination of premium materials and contemporary design made them a standout in the sneaker market.
The brand's handbag collections also gained popularity, and the Hogan H Tote Bag was one of their most recognizable designs. Featuring the "H" logo as a prominent element, the bag offered a sophisticated and practical option for daily use.
The Art of Timeless Craftsmanship
Discover the captivating tale of Hogan, the Italian fashion brand celebrated for its exceptional craftsmanship. With a rich heritage rooted in the love for high-quality materials, Hogan weaves elegance and durability into each creation, handpicking only the finest leathers and textiles. Meticulous attention to detail and a harmonious blend of traditional techniques with cutting-edge innovation result in fashion masterpieces that stand the test of time. Embracing their artisanal roots and a sustainable vision, Hogan's story continues to charm fashion enthusiasts worldwide, captivating hearts with their magical and timeless creations.